Frank Chapman Final Update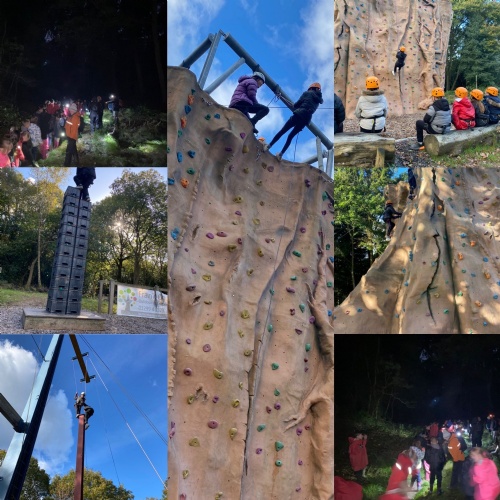 The penultimate day of mud, new heights and pushing boundaries.
Morning all!
It's our final day at the centre. We aim to depart by 1:30pm and arrive home around 2:30. Texts will be sent when this can be confirmed and you can then meet us at school shortly after our arrival to take your children home.
Our final full day was certainly an adventurous one, as you can see from the picture above! High ropes, mountain biking, tree climbing and abseiling. This was split over morning and afternoon. It was split by a large cob in the middle.
It was clear all your sun dances worked as the rain had finally cleared but brought in a cold front. It seems especially cold when you're facing a fear or two by pushing yourself to new heights, which all your children have done.

We had Ms Heng down for tea and then departs for a muddy walk. Some loved the mud; others did not. With that being said it was lovely seeing them all just talking away, having smiles on their faces and laughing about adults slipping over.

It truly has been a remarkable week and we are proud of our pupils. They really are a credit to you all.

Today we will pack up, collect any lost property, have breakfast and lunch sandwiched around an activity and head home!

Here's to one last day! Take care,
Year 6