Frank Chapman Day 3 Update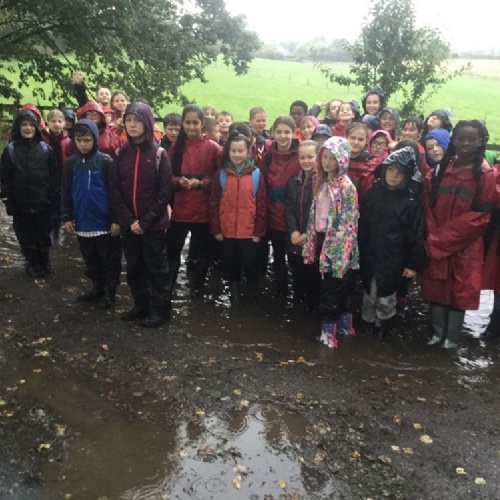 A rainy trundle to town! I promise the children are happier than they look.
Evening all,
Today the weather has been glorious! Glorious for ducks! All in all the children and staff have covered over 10km in distance, but we loaded up with our sugary goodness! That gave us the energy to troop on.

The staff treated the children to plenty of chips to accompany lunches. Following filling our stomachs the sun knew our mood was changing so had to come out and make the return journey so much more splendid.
We had a birthday in camp so have had extra cake, hot chocolate and a film night to save us from the typical British weather.
All children are now happily in bed, sleeping peacefully and hopefully looking forward to our day of challenges and adventure for tomorrow.
Take care,
Year 6